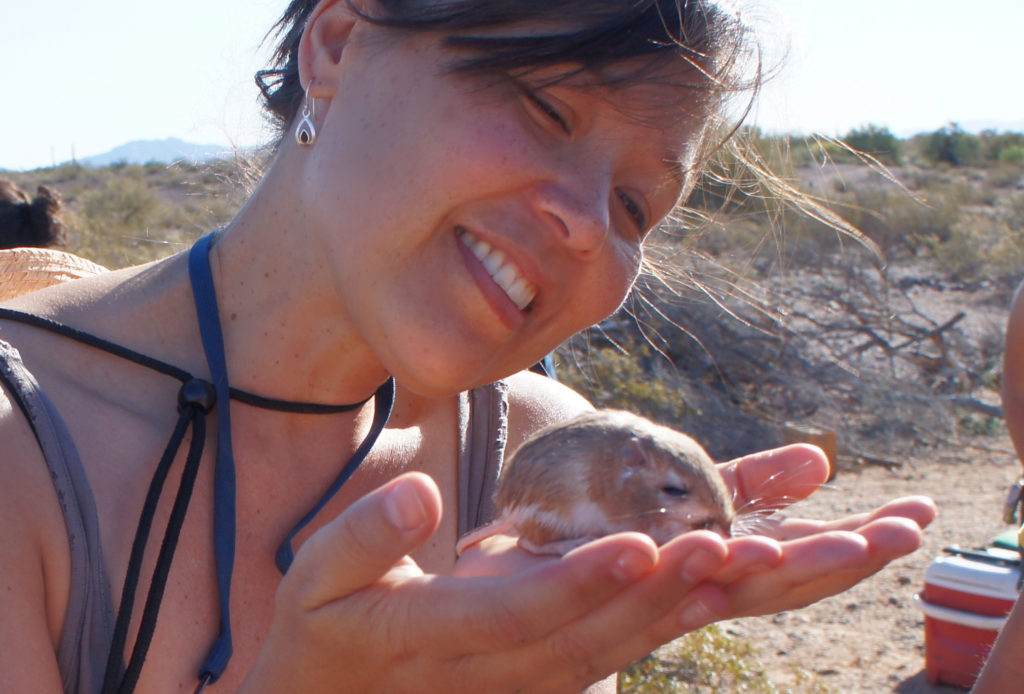 Ph.D. graduate student opportunity focused on urban wildlife and human-environment interactions at Arizona State University, Tempe, AZ.
Application deadline:  December 1, 2019
We are looking for a motivated student to join our interdisciplinary social-ecological team at ASU to study wildlife (small mammal) ecology and human-environment interactions in urban ecosystems. The student will work with ecology researchers in the Hall lab and the Bateman lab, as well as with collaborators associated with the Global Institute for Sustainability and the Central Arizona–Phoenix Long Term Ecological Research project (CAP LTER).
Qualifications: We are looking for an enthusiastic student with a background in wildlife biology, environmental science, ecology, conservation biology, or related natural science field who is interested in training across disciplines. Previous experience handling and identifying small mammals and working in challenging field conditions is desired. Candidates with a MS degree are preferred, but applicants with a BS degree and related experience will be considered. Essential skills of the successful candidate are: proficient English writing and verbal skills; a strong work ethic in the field and lab; quantitative skills; and the ability work both independently and in a team.
Funding: As a member of the Environmental Life Sciences program (ELS) at ASU, the student will be eligible for a graduate research assistantship and teaching assistantships in the School of Life Sciences (SOLS). ELS is a novel graduate degree program that provides Ph.D.-level training in complementary fields focused on interactions between biophysical and social aspects of the environment. ELS is administered by SOLS and includes faculty and students from several other units at ASU, including Applied Biological Sciences (natural resource and wildlife ecology focus) program on the Polytechnic campus. With over 100 professors across most fields of biology and ecology, SOLS and the Polytechnic wildlife program are considered leading institutions in environmental research and education.
Application Process: The ELS Ph.D. application deadline is December 1, 2019. GRE scores are not required for admission, but they are optional should you decide you'd like to submit them. Before preparing your ASU application, please be sure to first contact Dr. Hall or Dr. Bateman by email with cover letter and CV to discuss your interests (sharonjhall@asu.edu and heather.l.bateman@asu.edu). The graduate position start date is August 2020 (fall semester). Both the Hall and Bateman labs value students who can bring creative, diverse perspectives to our group. We are committed to reducing systematic gender and ethnic inequities that are common in conservation and environmental disciplines. If you are interested in this opportunity but don't feel like you have the right experience, reach out to us anyway to discuss your portfolio.